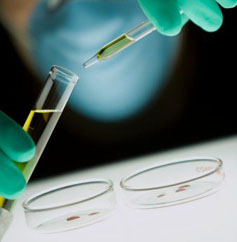 At Medi-Vance Healthcare (MV), we are dedicated to bringing high quality healthcare services to the public.

We provide medical diagnostic services on biological samples primarily blood products and human tissues through our comprehensive diagnostic laboratory, assisted by the custom-built Laboratory Information System (LIS). Our services principally support General Practitioners, Specialists, Hospitals and Corporations nationwide.

Competency and service integrity are ensured by stringent personnel training requirements, external proficiency testing and internal quality control. We have a team of experience personnel with excess of 20 years clinical laboratory experience in providing medical related services in United Kingdom and Malaysia. Our diagnostic laboratories are designed to deliver diagnostic investigations with high reliability and efficiency, and are subject to External Quality Assurance programs:-
RCPA (Australia) – Royal College of Pathologists of Australia Quality Assurance Programs
EQAS (United States of America) – External Quality Assurance Scheme
RIQAS (United Kingdom) - Randox International Quality Assessment Scheme
LABQAS (Malaysia) – Laboratory Quality Assurance Scheme, IMR
MS ISO 15189 – Laboratory Accreditation Scheme of Malaysia
With Home of Medical Excellence as our corporate motto, we constantly strive to maintain a high standard of services by continuously providing a broader range of health care services and adopting new technologies and analytical methodologies to ensure state-of-the-art, cost effective and timely services. As new public health challenges arise, we understand the importance of providing leadership through science and reliable services as a way to promote health within our community.

We are fully committed to providing quality diagnostic testing for your community's healthcare needs and look forward to being your healthcare provider.

Thank you for your support.